Artwork for sale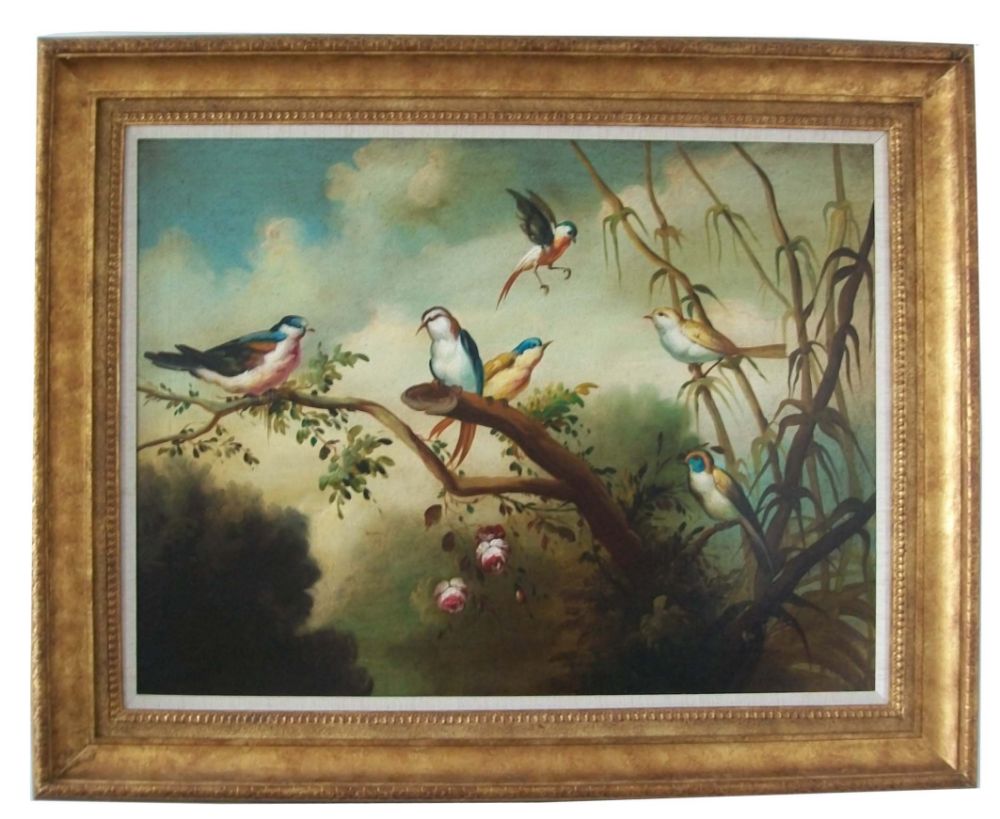 Seller type:

Collectionneur / Amateur d'art

Style:

Figuratif

Category:

Peinture originale

Title:

Tropical Birds in Trees

Medium:

Huile sur toile

Size:

77 x 102 cm | 30 x 40"

Year:

1960

State:

Parfait

Signature:

Signé à la main par l'artiste à l'avant

Certificate include:

Oui

Exchange possible:

Non

Seller's City / Region:

Montreal

Province:

Québec
Ira Monte, né en 1918 à Barcelone, en Espagne
Il a travaillé comme restaurateur à Séville
Musée entre 1960 et 1965.
Titre: Oiseaux tropicaux dans les arbres
Prix estime: US $ 7,900.00
Possibilité de posséder un grand tableau
pour une fraction du prix dans la galerie!
Investissement et quel plaisir pour vous les murs !!!
Negociable. Offre serieuse sera consideree.
Ira Monte, was born in 1918 in Barcelona, Spain
He worked as a restorer at the Seville
Museum between 1960 and 1965.
Title: Tropical Birds in Trees
Gallery value: US$7,900.00
Opportunity to own a large painting
for a fraction of the price in gallery!
Investment and what a pleasure for you walls !!!
Negotiable – Serious offer will be consirered.
ArtAds.ca is not a broker or auction service. No commissions or other fees are charged on sales made possible by using this site. To buy or obtain details about a work of art, you can contact the advertiser directly, without intermediaries.