Artwork for sale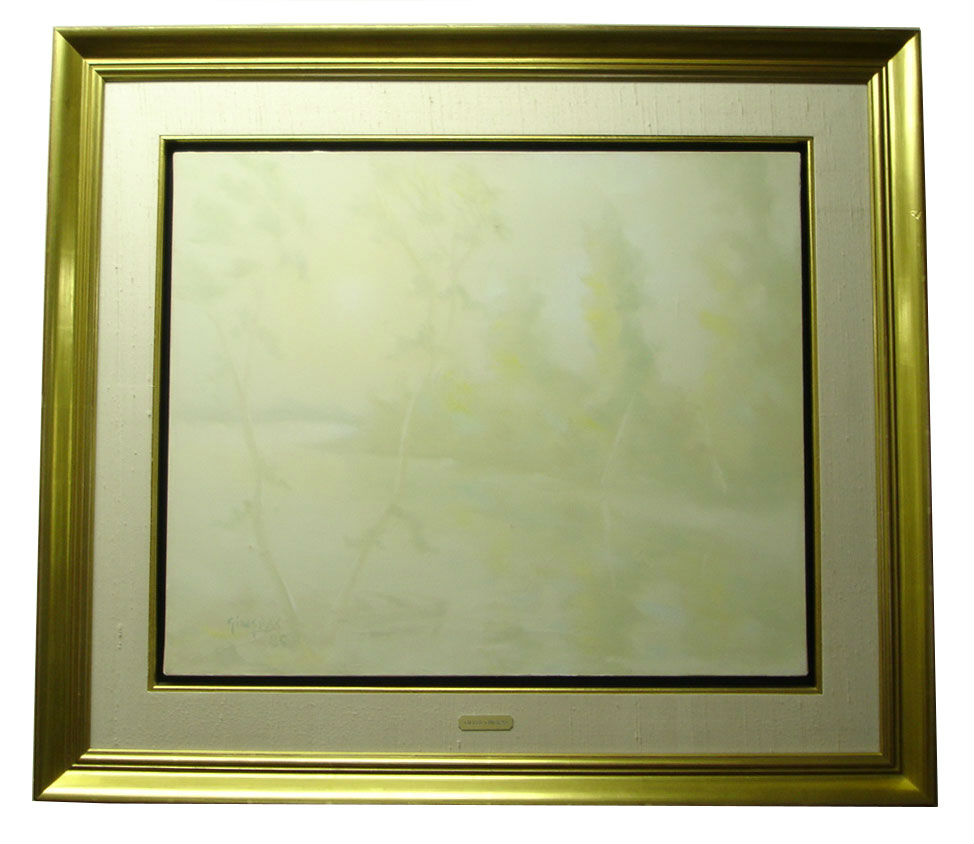 Seller type:

Collectionneur / Amateur d'art

Style:

Abstrait

Category:

Peinture originale

Title:

La Riviere du Nord

Medium:

Huile sur toile

Size:

51 cm x 61 cm | 20" x 24"

Year:

1985

State:

Parfait

Signature:

Signé à la main par l'artiste à l'avant

Certificate include:

Oui

Seller's City / Region:

Montreal

Province:

Québec
Gilles-Emmanuel Gingras était avant tout un maître paysagiste. Son art dénote un goût sûr, une rare dextérité et une imagination extrêmement fertile.
Ce qui caractérise ce grand peintre québécois, ce sont ses transparences de l'atmosphère qui incitent à la rêverie. Sa vision joue avec les vibrations du soleil à travers la brume et le brouillard. Il s'agit d'un art empreint de sensibilité, de poésie, de calme et de sérénité.
Dans cette discipline de la gravure à l'eau forte, Gilles-Emmanuel Gingras démontre une technique sûre, une flambée d'imagination qui ne passent pas inaperçues.
Style : Artiste Paysagiste Abstrait
Cadre de Tres grand luxe : a la Feuille d'OR 24kt
Provenance : Collection privée
Certificat de l'artiste : Oui – Disponible
Prix estimé : $6,000.00
INFO: 514-288-1133
ArtAds.ca is not a broker or auction service. No commissions or other fees are charged on sales made possible by using this site. To buy or obtain details about a work of art, you can contact the advertiser directly, without intermediaries.