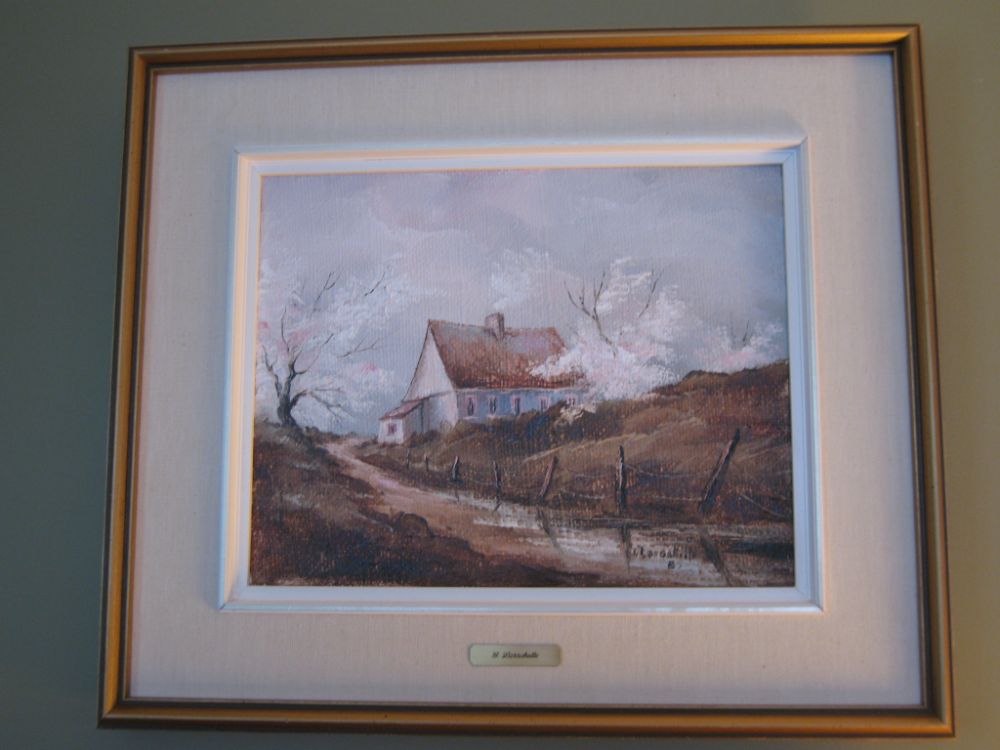 Seller type:

Collectionneur / Amateur d'art

Style:

Figuratif

Category:

Peinture originale

Title:

Maison et pommiers

Medium:

huile sur toile

Size:

12 x 14 dans cadre 18 x 22

Year:

1985

State:

Parfait

Signature:

Signé à la main par l'artiste à l'avant

Certificate include:

Oui

Exchange possible:

Non

Seller's City / Region:

Quebec

Province:

Québec

Price:

Log in to see the price
Paysage d'une maison ancestrales dans un verger.
Germain Larochelle est né à St-Sylvestre dans Lotbinière et décédé à Québec.
Durant sa carrière il a exposé à la galerie Kottler de New York, à Bordeaux en France (1981) Baie St-Paul, Chateau Frontenac, galerie du Trait Carré, maisons Beaudoin et des vins à la Place Royale.
mfaguy@videotron.ca