Artwork for sale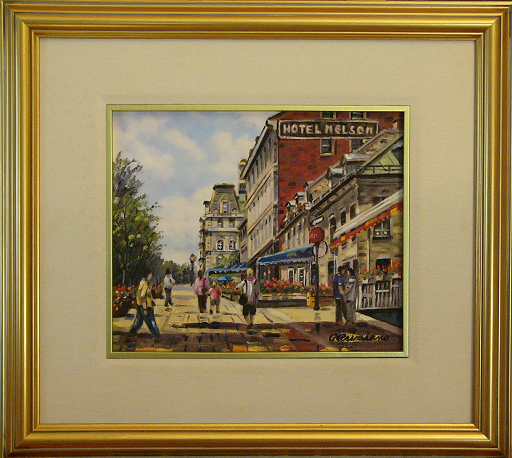 Seller type:

Collectionneur / Amateur d'art

Style:

Figuratif

Category:

Peinture originale

Title:

L'hôtel et le jardin Nelson (Montréal)

Medium:

Huile sur toile

Size:

10 x 12 po.

Year:

2003

State:

Parfait

Signature:

Signé à la main par l'artiste à l'avant

Certificate include:

Oui

Exchange possible:

Non

Seller's City / Region:

Drummondville

Province:

Québec
Très beau tableau de Patrice Primiano.
Prix de l'oeuvre encadrée $750.00
La valeur actuelle de l'oeuvre en galerie $1,500.00 non encadrée.
Avec certificat d'authenticité et d'expertise.
ArtAds.ca is not a broker or auction service. No commissions or other fees are charged on sales made possible by using this site. To buy or obtain details about a work of art, you can contact the advertiser directly, without intermediaries.