Artwork for sale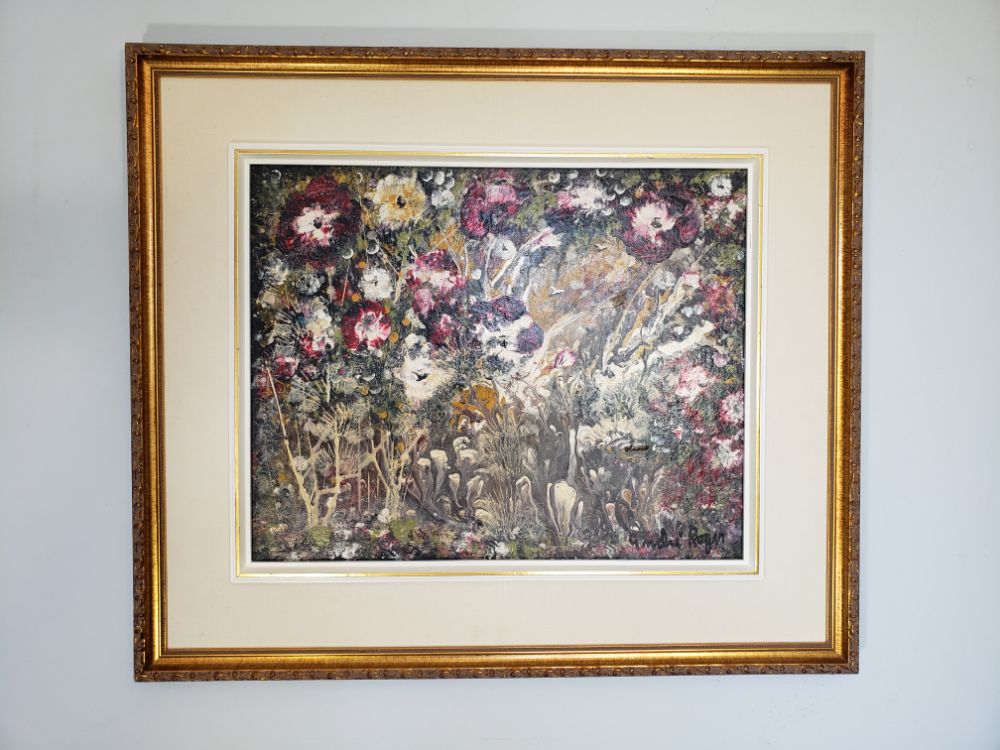 Seller type:

Collectionneur / Amateur d'art

Style:

Figuratif

Category:

Peinture originale

Title:

Fleurs; sans titre

Medium:

acrylique sur toile

Size:

16 x 20

Year:

non datée

State:

Parfait

Signature:

Signé à la main par l'artiste à l'avant

Certificate include:

Non

Exchange possible:

Non

Seller's City / Region:

Vieux-Longueuil

Province:

Québec
acrylique sur toile réalisée par André Roger (Laval 1934 – Terrebonne 1921). Peintre autodidacte de renommée internationale, délaisse l'huile en 1993 et opte pour l'acrylique dans un mouvement contemporain. Expose à New York, Paris, Tokyo et au Canada.Répertorié au Musée des Beaux-Arts de Montréal. Références: Roussan 2001; Roussan 2005, Dictionary of Canadian Artists, vol. 7, p. 2246. Signée et contre signée, encadrée.
acrylic on canvas by André Roger; signed and framed
ArtAds.ca is not a broker or auction service. No commissions or other fees are charged on sales made possible by using this site. To buy or obtain details about a work of art, you can contact the advertiser directly, without intermediaries.