Artwork for sale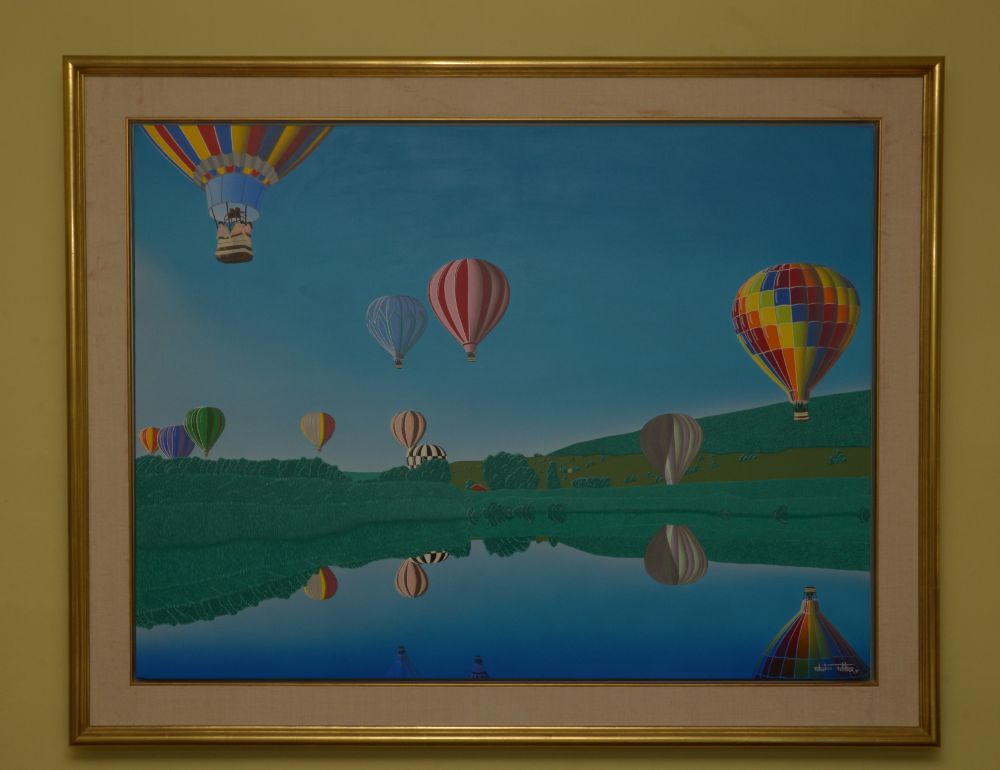 Seller type:

Collectionneur / Amateur d'art

Style:

Figuratif

Category:

Peinture originale

Title:

LEVÉE DE MONGOLFIÈRES SUR LE RICHELIEU

Medium:

Acrylique sur toile

Size:

30 x 40

Year:

1988

State:

Parfait

Signature:

Signé à la main par l'artiste à l'avant

Certificate include:

Oui

Exchange possible:

Oui

Seller's City / Region:

Bedford

Province:

Québec
Artiste dont la biographie et la cote de ses oeuvres ont déjà été publiées dans le guide vallée.
Oeuvre lumineuse représentant une levée de Montgolfières sur le richelieu, en parfait état, vendue avec l'encadrement.
ArtAds.ca is not a broker or auction service. No commissions or other fees are charged on sales made possible by using this site. To buy or obtain details about a work of art, you can contact the advertiser directly, without intermediaries.