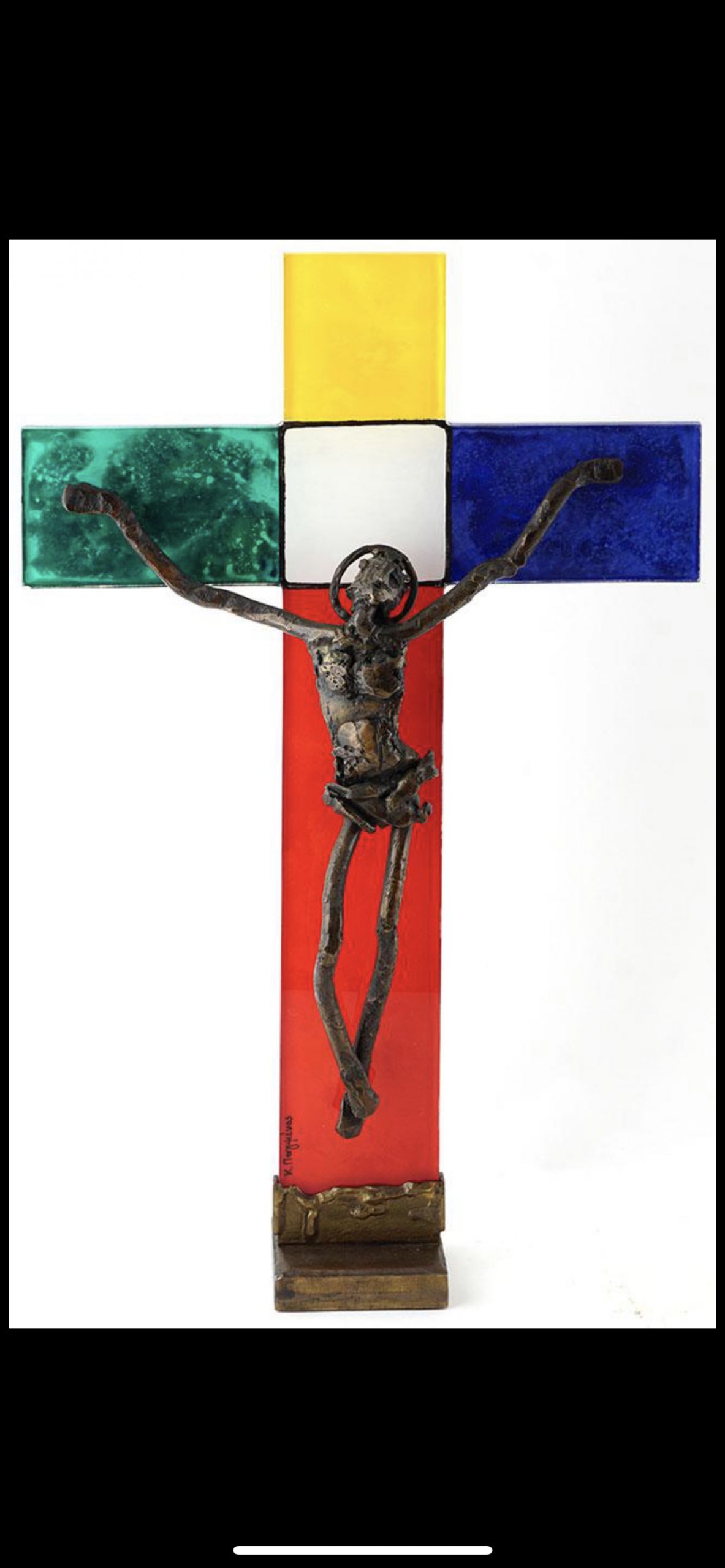 Seller type:

Collectionneur / Amateur d'art

Style:

Figuratif

Category:

Sculpture et objets

Title:

Crucifix, art moderne

Medium:

Bronze, acrylique et plexiglas

Size:

24 x 12

Year:

non datée

State:

Parfait

Signature:

Signé à la main par l'artiste à l'avant

Certificate include:

Non

Exchange possible:

Non

Seller's City / Region:

Vieux-Longueuil

Province:

Québec

Price:

Log in to see the price
crucifix et sculpture. Christ et base en bronze; crucifix fait d'acrylique et de plexiglas. Style moderne. École européenne. Dimensions : largeur 12 x hauteur 24. Signé.