Artwork for sale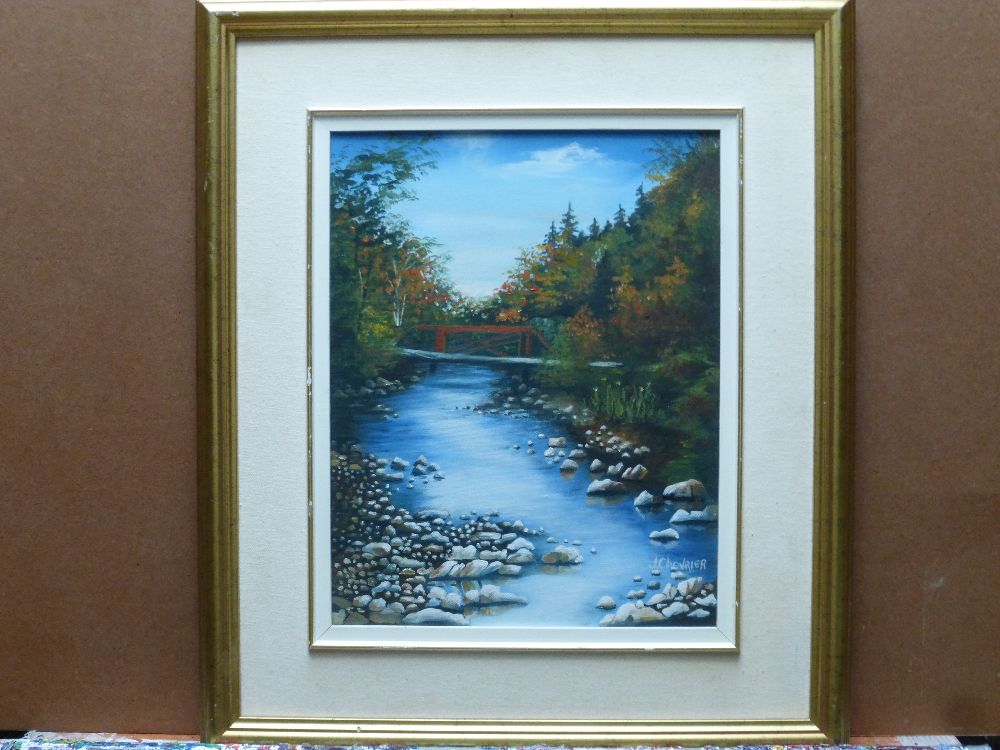 Seller type:

Collectionneur / Amateur d'art

Style:

Figuratif

Category:

Peinture originale

Title:

Cap aux rochers, Charlevoix

Medium:

Huile

Size:

28 cm X 35,5 cm (11 po X 14 po)

State:

Parfait

Signature:

Signé à la main par l'artiste à l'avant

Certificate include:

Non

Exchange possible:

Oui

Seller's City / Region:

Otterburn Park

Province:

Québec
Native de Dorion, peintre autodidacte, je me suis concentrée sur l'étude de la couleur. Ma préoccupation est de présenter les formes par l'application juste des couleurs et non par la ligne. J'utilise souvent le couteau à peindre qui permet plus de luminosité et de pureté des pigments.
Son nom est mentionnée dans le Guide de Roussan des années 2002, 2004, 2005 et 2006.
Le tableau, signé à l'avant, est également titré, daté et signé à la mine par l'artiste à l'endos et en plus il porte une étiquette de l'Association des Artistes Peintres Affiliés de la Rive-Sud.
Un certificat d'authenticité émit par Claude Neveu galeriste est fournit avec le tableau.
Un certificat d'authenticité est fournit avec le tableau.
Réf. : 10MAR177
ArtAds.ca is not a broker or auction service. No commissions or other fees are charged on sales made possible by using this site. To buy or obtain details about a work of art, you can contact the advertiser directly, without intermediaries.