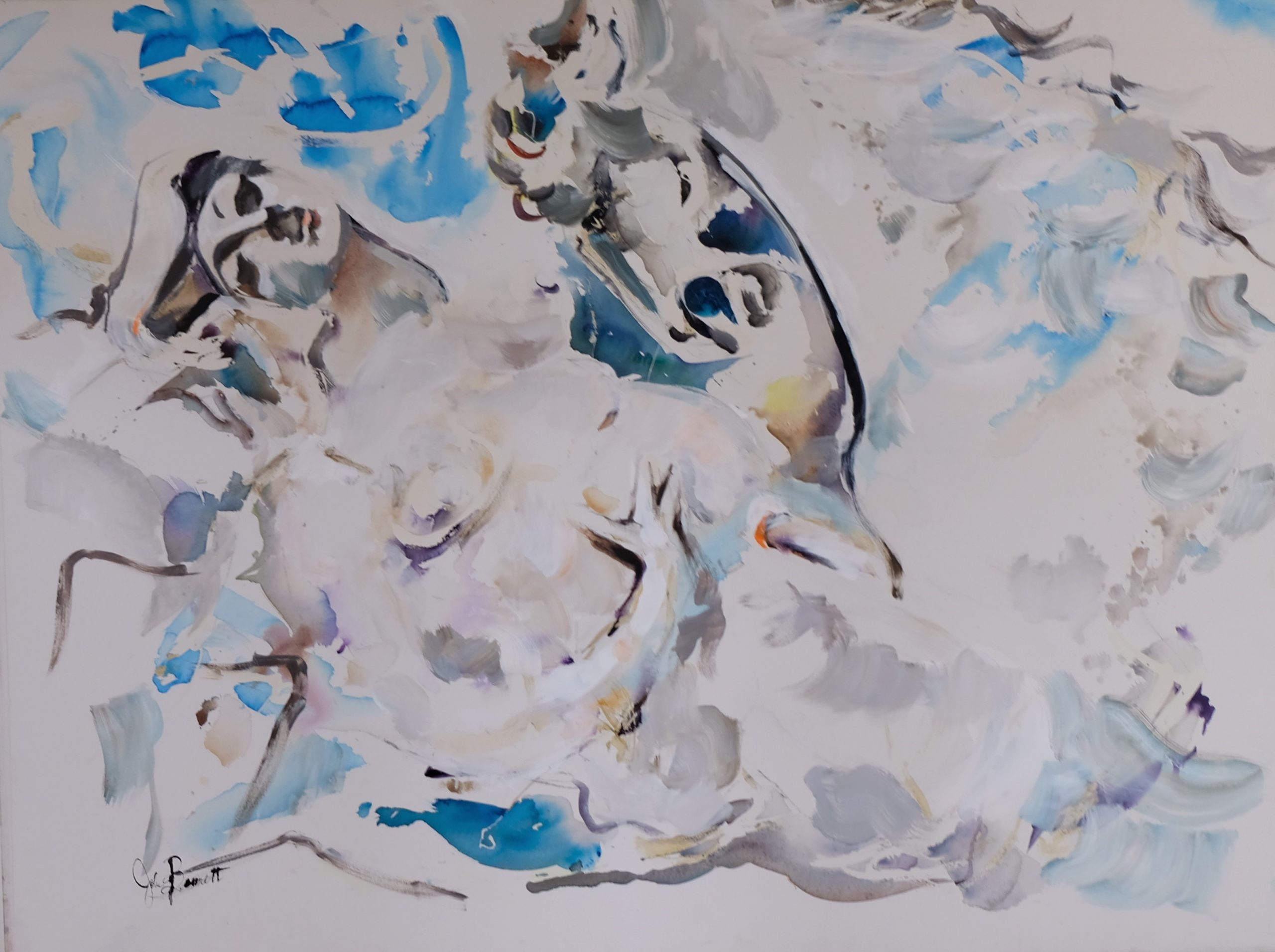 Seller type:

Marchand d'art

Style:

Abstrait

Category:

Peinture originale

Title:

White Stallion

Medium:

Huile sur toile

Size:

162.5 x 122 cm

Year:

1992

State:

Parfait

Signature:

Signé à la main par l'artiste à l'avant

Certificate include:

Non

Exchange possible:

Non

Seller's City / Region:

Kamouraska

Province:

Québec

Price:

Log in to see the price
[Canevas sur faux-cadre. Facture et reçu de paiement envoyés lors de l'achat.]
[Si vous désirez acquérir plus d'une œuvre de Bennett, nous pouvons vous offrir un rabais! Contactez-nous. Notez que nous livrons des œuvres de très grand format comme celle-ci 2 à 4 fois par année jusqu'à Montréal.]
Né en 1919, John Alfred Everest Bennett est arrivé au Canada en jeune âge. Il reçoit une formation de l'Université de Toronto en littérature anglaise et apprend la peinture de façon majoritairement autodidacte. Il s'enrôle pour servir durant la Seconde Guerre mondiale, époque durant laquelle il trimballe avec lui ses aquarelles et ses peintures. De retour au pays, il enseigne l'histoire de l'art. Il participe à de nombreuses expositions solos, pour lesquelles il reçoit des honneurs; il devient membre de la Ontario Society of Artists et de la Ontario Watercolour Society. Il est notamment reconnu pour ses peintures de paysage et pour ses études de figure, pour son amour de la gente féminine, fort souvent illustrée, et pour le choix cocasse des titres de ses œuvres. Ses oeuvres se retrouvent dans les collections permanentes de la National Gallery of Art d'Ottawa, la Art Gallery de Toronto et de l'Université de Guelph. Il décède en 1999.
_________________________________
Pour toute question, écrivez-nous à communication@kamouraska.org
Le Centre d'art de Kamouraska est un organisme à but non lucratif et un organisme de bienfaisance enregistré, issu du domaine de l'art actuel et des métiers d'art. Le fruit des ventes d'œuvres d'art est réinvesti dans ses activités et l'aide à poursuivre sa mission, qui comprend notamment l'éducation auprès des jeunes publics et l'accessibilité de ses contenus par des projets de médiation culturelle.