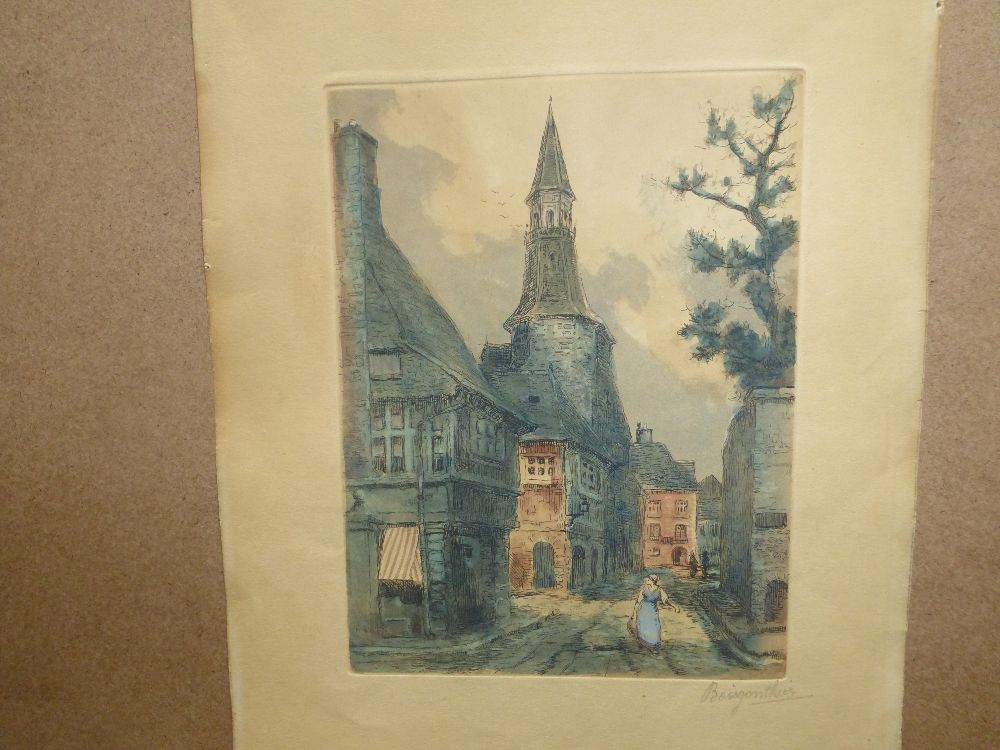 Seller type:

Collectionneur / Amateur d'art

Style:

Figuratif

Category:

Oeuvre sur papier

Title:

Scène de ville

Medium:

Aquatinte colorée à la main

Size:

14.35 cm X 19.35 cm (5.75 po X 7.75 po)

Year:

Fin 19e siècle

State:

Presque parfait

Signature:

Signé à la main par l'artiste à l'avant

Certificate include:

Non

Exchange possible:

Non

Seller's City / Region:

Otterburn Park

Province:

Québec

Price:

Log in to see the price
Boisgonthier (Henri) peintre, né à St-Cyr, près Tours (Indre et Loire) au XIXe siècle. Expose à partir de 1901 des paysages, le plus souvent forestiers, au Salon des Indépendants.
Ce paysage de ville est donc relativement rare.
Il est cité dans le Dictionnaires des peintres, sculpteurs, dessinateurs et graveurs de E. Benezit publié chez Grund, 1976, volume 2, page 124
Oeuvre non encadrée.