Artwork for sale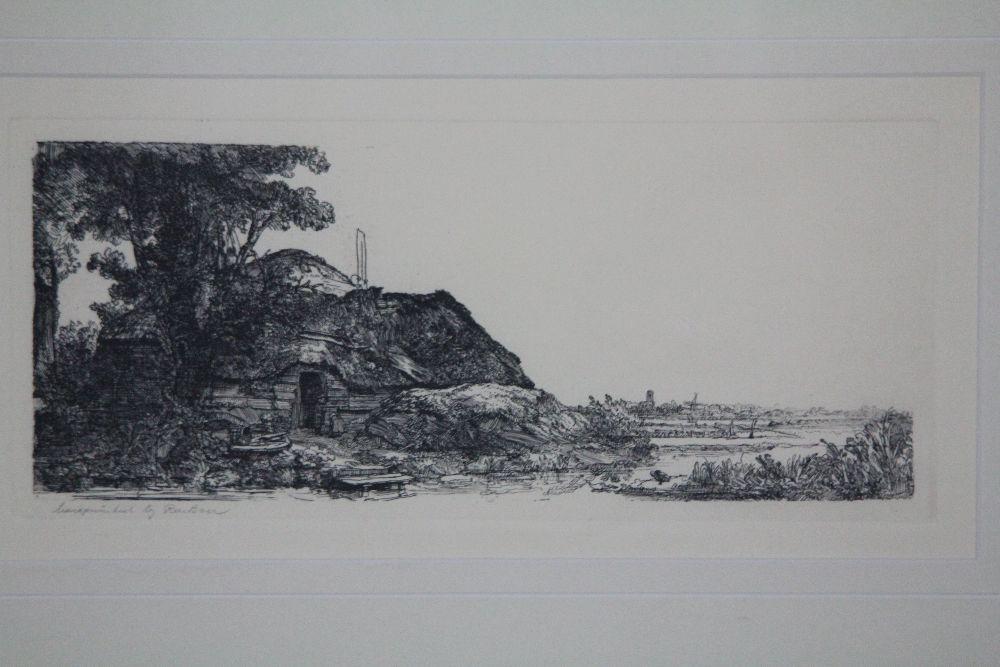 Seller type:

Collectionneur / Amateur d'art

Style:

Figuratif

Category:

Reproduction

Title:

Maison sur le bord de l'eau

Medium:

Gravure lithographie, etching

Size:

13 po X 5.5 po

Year:

20e siècle

State:

Parfait

Signature:

Signature imprimée dans la plaque

Certificate include:

Non

Exchange possible:

Oui

Seller's City / Region:

Otterburn Park

Province:

Québec
D'après l'oeuvre de Rembrandt
Scène de maison sur le bord de l'eau.
Cette gravure a été tiré d'une plaque originale en cuivre gravé par Rembrandt (circa 1640) et imprimé par R. de Boer pour le Rembrandt Huis Museum.
Une très belle oeuvre.
ArtAds.ca is not a broker or auction service. No commissions or other fees are charged on sales made possible by using this site. To buy or obtain details about a work of art, you can contact the advertiser directly, without intermediaries.