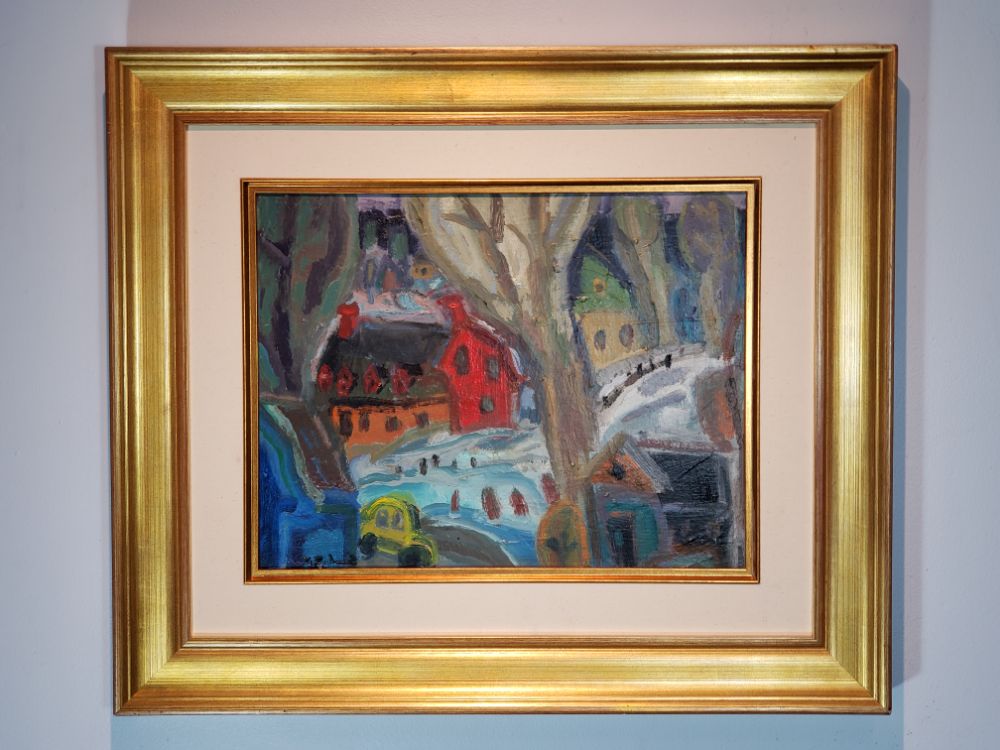 Seller type:

Collectionneur / Amateur d'art

Style:

Figuratif

Category:

Peinture originale

Title:

Février froid

Medium:

huile sur toile

Size:

14 x 18

Year:

non datée

State:

Parfait

Signature:

Signé à la main par l'artiste à l'avant

Certificate include:

Non

Exchange possible:

Non

Seller's City / Region:

Vieux-Longueuil

Province:

Québec

Price:

Log in to see the price
huile sur toile de Pierre Bédard (Québec 1960 – Outremont). Après des études collégiales en photographie et en Arts visuels, Pierre Bédard explore l'aquarelle et le pastel avant d'opter pour la peinture à l'huile. Bédard décrit son style comme « pseudo-primitif et un peu naïf ». Expose dans plusieurs galeries au Québec, au Canada et ailleurs. Références: L'estampe à Québec; Vallée 93; Magazin'art Biennial Guide 2000-2001; Magazin'art Biennial Guide 2002-2003; Magazin'art Biennial Guide 2006-2008. Signée et contre-signée, titrée, encadrée, 14 x 18.
oil on canvas by Pierre Bédard. Signed, titled, framed.