Artwork for sale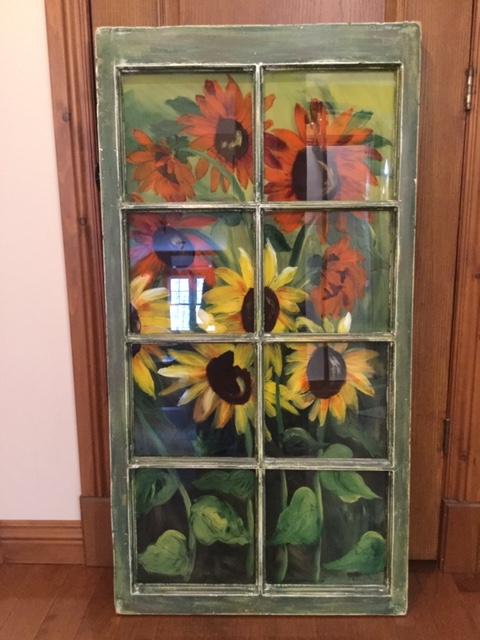 Seller type:

Collectionneur / Amateur d'art

Style:

Figuratif

Category:

Sculpture et objets

Title:

Grands soleils

Medium:

Technique de peinture sur verre inversé

Size:

24 po x 48 po

State:

Parfait

Signature:

Signé à la main par l'artiste à l'avant

Certificate include:

Non

Exchange possible:

Non

Seller's City / Region:

Bromont

Province:

Québec
Superbe oeuvre d'art de Paule L'Écuyer artiste québécoise.
Peinture sur verre inversé, technique difficile à réaliser.
Fenêtre antique de bâtiment de grange avec peinture dans les carreaux.
Acheté dans une galerie d'art de Knowlton dans les Cantons de l'Est.
Condition: Impeccable !
ArtAds.ca is not a broker or auction service. No commissions or other fees are charged on sales made possible by using this site. To buy or obtain details about a work of art, you can contact the advertiser directly, without intermediaries.