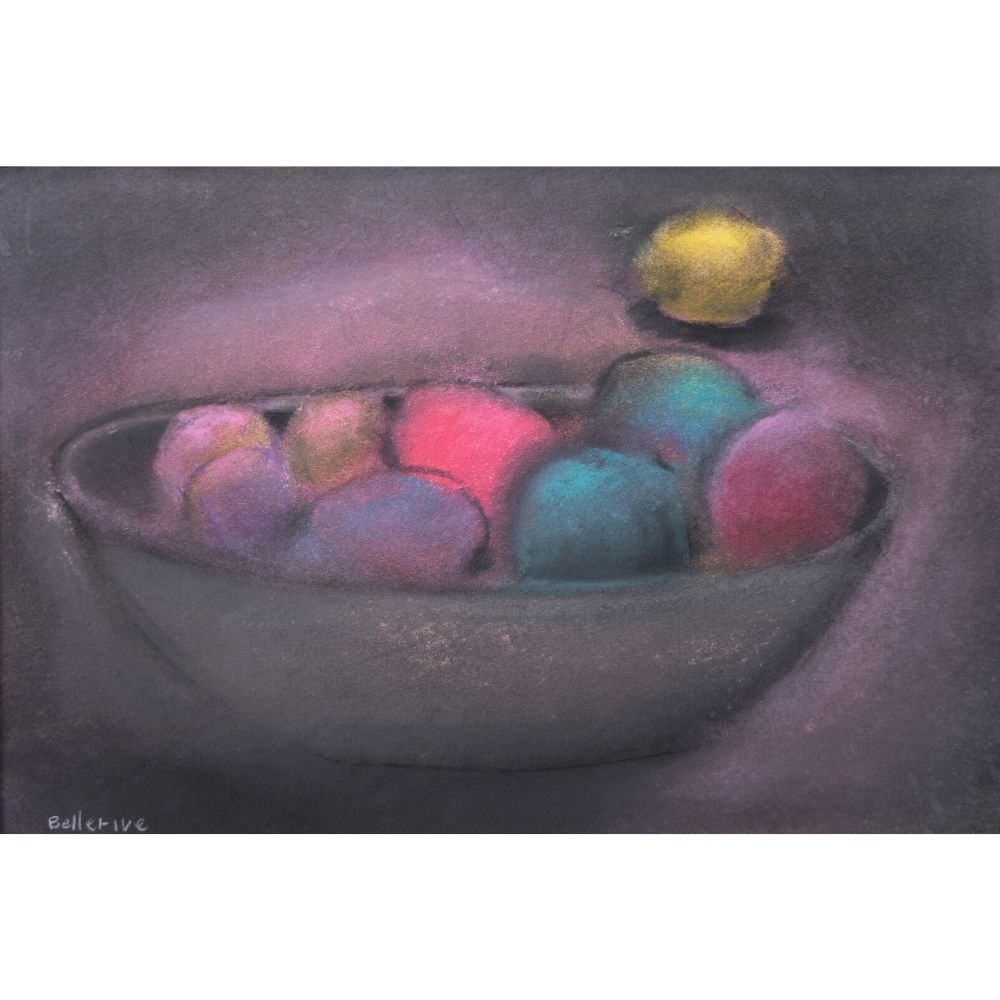 Seller type:

Marchand d'art

Style:

Figuratif

Category:

Oeuvre sur papier

Title:

Sans titre (fruits)

Medium:

Pastel sur papier

Size:

25 x 34.3 cm

Year:

1979

State:

Parfait

Signature:

Signé à la main par l'artiste au dos

Certificate include:

Non

Exchange possible:

Non

Seller's City / Region:

Kamouraska

Province:

Québec

Price:

Log in to see the price
[Œuvre sous passe-partout noir. / Facture et reçu de paiement fournis lors de l'achat.]
[Si vous désirez acquérir plus d'une œuvre de Marcel Bellerive, nous pouvons vous offrir un rabais! Contactez-nous.]
Marcel Bellerive (1935-2004) s'est inscrit dans le courant de l'abstraction gestuelle, en abordant la peinture, la gravure, le dessin et la sculpture. Il a été membre du Royal Canadian Academy of Arts et en a été nommé président en 1984. La première période de sa production, marquée par l'abstraction, est suivie par une période figurative, avec l'utilisation de séries d'objets quotidiens de consommation. Ses œuvres ont été exposées dans plusieurs musées et galeries, dont la Galerie Simon Blais, la Galerie 13, The Art Gallery of Toronto, The West Broadway Gallery of New York et The Vancouver Art Gallery. Elles font partie de plusieurs collections permanentes, dont celles de Loto-Québec et du Musée d'art contemporain de Montréal.
________________
Pour toute question, écrivez-nous à communication@kamouraska.org
Le Centre d'art de Kamouraska est un OBNL et organisme de bienfaisance enregistrée oeuvrant dans le domaine de l'art actuel. Le fruit des ventes d'œuvres d'art est directement réinvesti dans son développement et dans la poursuite de sa mission d'accessibilité et d'éducation artistique.