Artwork for sale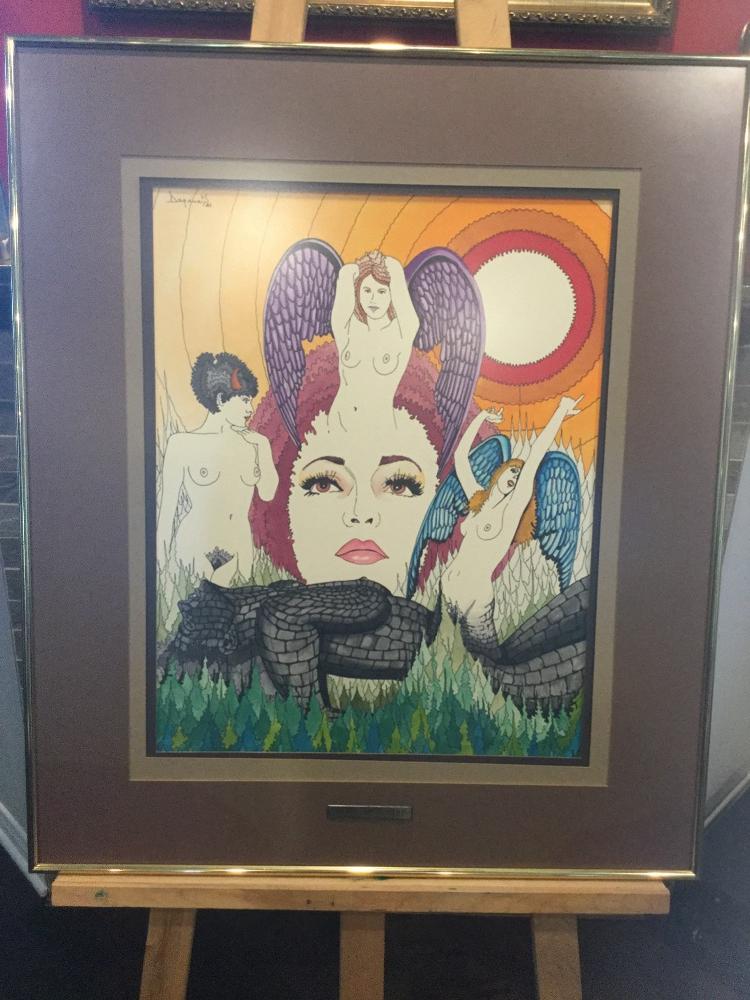 Seller type:

Collectionneur / Amateur d'art

Style:

Figuratif

Category:

Peinture originale

Title:

Pierre pour Ève

Medium:

Médium mixte

Size:

16 pouces X 20 pouces

Year:

1982

State:

Parfait

Signature:

Signé à la main par l'artiste à l'avant

Certificate include:

Oui

Exchange possible:

Non

Seller's City / Region:

Mont-St-Hilaire

Province:

Québec
Tableau acheté à Mont-St-Hilaire lors d'un vernissage d'une exposition solo du peintre et galériste Gilles Dagenais, aujourd'hui décédé.
Il était également professeur en arts.
Superbe encadrement, vitre antireflet.
Très belle composition au niveau pictural et symbolique.
Œuvre laissée à un prix inférieur au prix payé lors de l'achat.
ArtAds.ca is not a broker or auction service. No commissions or other fees are charged on sales made possible by using this site. To buy or obtain details about a work of art, you can contact the advertiser directly, without intermediaries.