Artwork for sale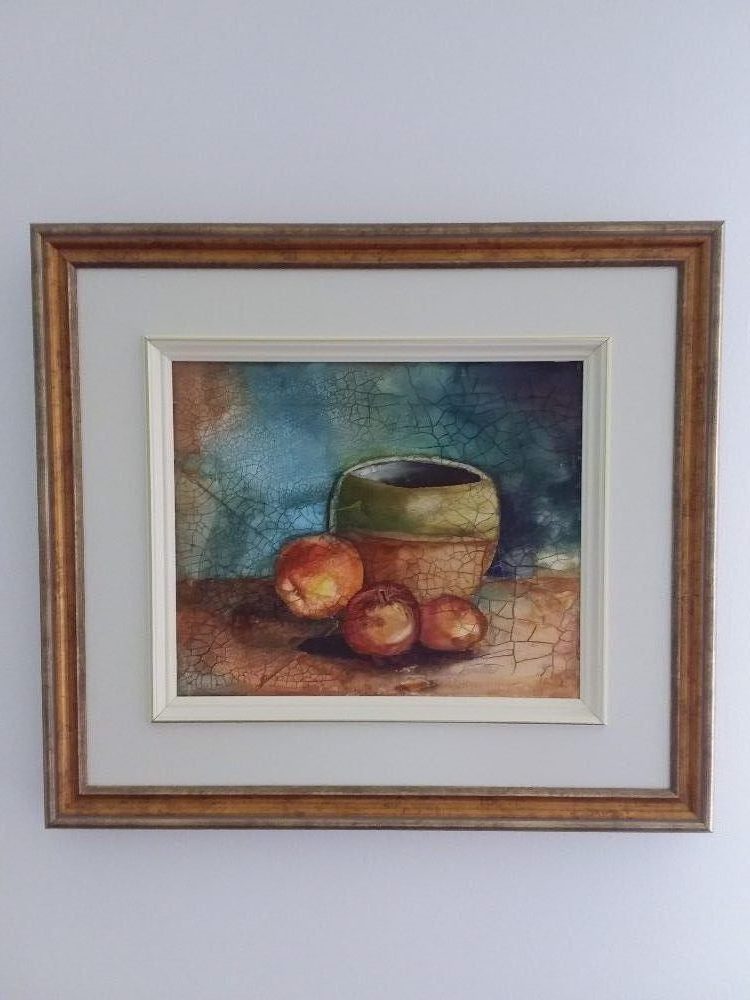 Seller type:

Directement de l'artiste

Style:

Figuratif

Category:

Peinture originale

Title:

Nature morte

Medium:

Acrylique sur pâte craquelée

Size:

10'' x 12''

Year:

2005

State:

Parfait

Signature:

Signé à la main par l'artiste à l'avant

Certificate include:

Oui

Exchange possible:

Non

Seller's City / Region:

Magog

Province:

Québec
Francine Marcotte est allée à l'Ecole des Beaux-Arts de Montréal. En 1970 elle a étudié auprès du Frère Jérôme, peintre renommé à Montréal où elle a été influencée par la technique du gestuel.
Depuis 2001 elle habite Magog et elle a pris des cours d'aquarelle avec Pierre Jeanson et Jacques Hébert. Elle a souvent participé à des expositions de groupe.
ArtAds.ca is not a broker or auction service. No commissions or other fees are charged on sales made possible by using this site. To buy or obtain details about a work of art, you can contact the advertiser directly, without intermediaries.