Artwork for sale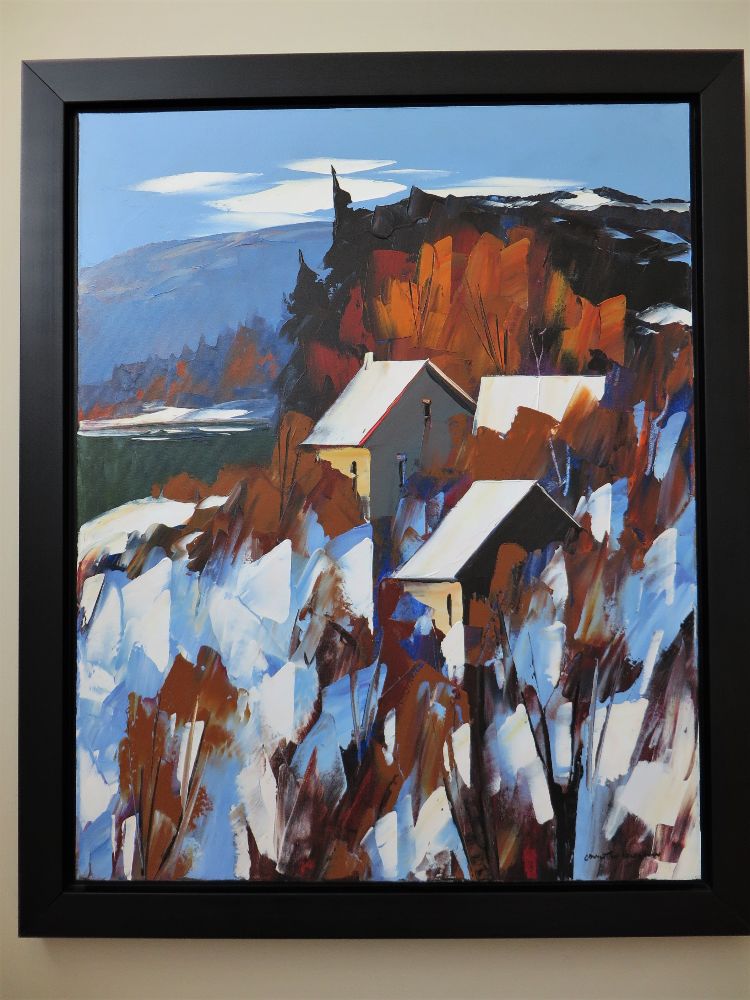 Seller type:

Collectionneur / Amateur d'art

Style:

Figuratif

Category:

Peinture originale

Title:

En Mars

Medium:

Acrilique

Size:

24X30

Year:

2010

State:

Parfait

Signature:

Signé à la main par l'artiste à l'avant

Certificate include:

Oui

Exchange possible:

Non

Seller's City / Region:

ville de Québec

Province:

Québec
Superbe tableau de style prismatique de Christian Bergeron aux dimensions de 24 x 30 pouces, maison non-fumeur. Encadrement noir de qualité.Valeur en galerie de $2700.00.
Beaucoup de luminosité. Sceau de l'artiste à l'arrière du tableau. Certificat d'authenticité. Impeccable.
Malgré les cinquante années d'une carrière culminante, Christian Bergeron demeure le secret le mieux gardé de la jeune histoire de l'art du Québec et ce en dépit que le public s'arrache ses tableaux, ici comme ailleurs, aux États-Unis, en Europe et largement au Canada. M. Bergeron est devenu membre associé de la Copley Society of Arts de Boston en 2007 et y expose régulièrement.
A Voir, Ville de Québec tout près des Galeries de la Capitale.
Tel : 418-624-9061
ArtAds.ca is not a broker or auction service. No commissions or other fees are charged on sales made possible by using this site. To buy or obtain details about a work of art, you can contact the advertiser directly, without intermediaries.