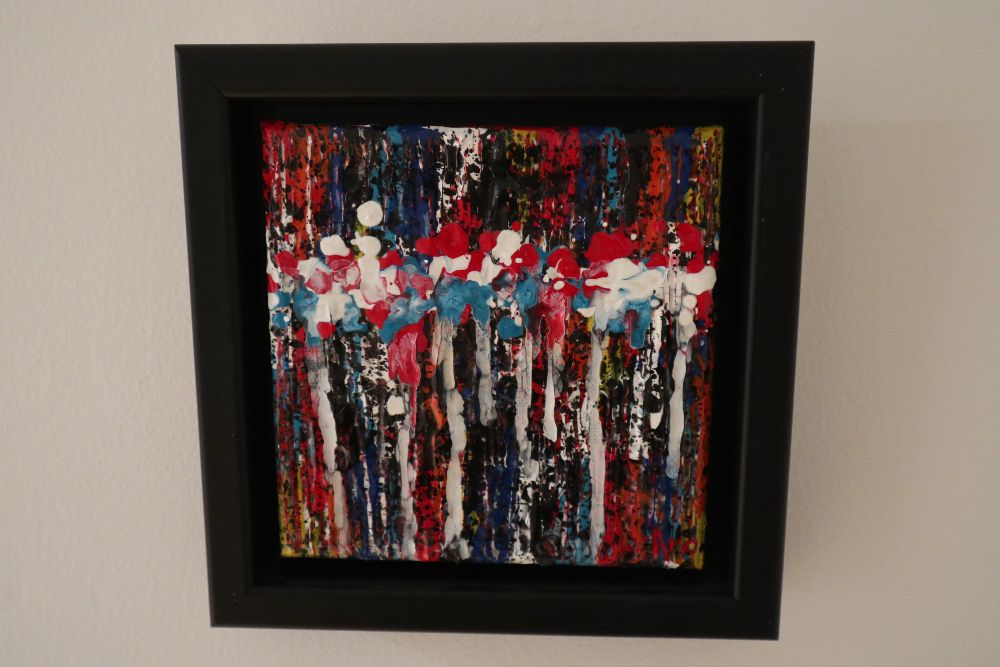 Seller type:

Collectionneur / Amateur d'art

Style:

Abstrait

Category:

Peinture originale

Title:

Témoignage

Medium:

acrylique

Size:

6pouce x 6 (cadre 8poX8)

Year:

2019

State:

Parfait

Signature:

Signé à la main par l'artiste au dos

Certificate include:

Oui

Exchange possible:

Non

Seller's City / Region:

Québec

Province:

Québec

Price:

Log in to see the price
Oeuvre abstraite de Aro (Caroline Bergeron) de la série Par être. Fait 6poucesX 6. Et8po X8 avec le cadre. Artiste représentée au Canada et aux États-Unis. Opraw Winfray possède une oeuvre d'Aro. L'Artiste a aussi travaillé avec Lise Wathier pour une série de tableaux.